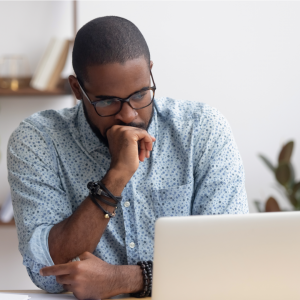 Almost half (47%) of Americans are bothered by the complexity of our nation's tax system. While it remains challenging, things have improved since IRS tax returns went digital. Electronic filing helps taxpayers feel more confident about understanding confusing forms, and it can help reduce errors, too.
Despite that, tax return mistakes still happen, and when they do, you'll need to file an amended return.
Are you currently attempting to learn more about your amended tax return status? Have you been wondering, Where's my amended return? Don't panic! We're here to put your mind at ease. You can learn everything you need to know about an amended tax return below.
What To Do If You Find an Error On Your Taxes
While electronically filing your taxes can reduce the likelihood of making an error, accidents still happen. If you realize that you made a mistake, don't panic or attempt to call the IRS to rectify the error. Instead, figure out exactly what went wrong.
Did you make a mistake with the math? If so, then fixing the error might not be necessary at all. Most math mistakes get automatically corrected when your return is processed.
Did you make an error when it comes to your filing status, though? Did you leave out certain income streams or forget to make a crucial deduction? If so, then these errors call for filing an amended return.
How To File an Amended Tax Return
When it comes to common tax problems, figuring out how to fill out forms correctly is one of the most prevalent. The good news is that an amended tax return is straightforward to fill out.
A 1040x will help you correct any errors. It's broken down into three sections, including:
Section A: Input the amount you put on your original return

Section B: The total difference between the inaccurate and amended returns

Section C: The accurate figures
Did your error result in you owing the IRS more? If so, then it's advised that you go ahead and include a check or money order with your return. If you're filing electronically, then feel free to pay electronically, too. You can make a payment directly on the IRS website.
Amended Tax Return Refund Timeline
Have you already filled out the appropriate forms and returned them? Are you constantly wondering, Where's my 1040x? If so, then it's important to understand the likely timeline you're looking at when it comes to getting your return.
Once you finish filing your amended return, it can take up to three weeks for the return to even reach the IRS, depending on whether you file via snail mail or electronically. Once they have it, you may be looking at up to 16 weeks to process the return.
How Do I Check My Amended Tax Return Status?
How can you learn more about your IRS amended return status, or get a better idea of when to expect your return? Rather than searching "check my amended return" on Google, it's far better to contact the IRS directly to learn more about the status of your return. 
To do so, you'll need to know your Social Security number (or tax ID), date of birth, and zip code. Once you have that information, you'll want to navigate to the IRS's "Where's My Amended Return" page. Once you do, you'll get a status like:
Return received

Return adjusted

Return completed
Once received, that's when your 16 weeks starts. Once an adjustment has been made, your return is in progress. Once the return is completed, that means your return is on its way. The IRS updates this system at least once a day, usually at night. So, feel free to check your status on a daily basis to see how far along in the process your return is so far.
I Have Not Received my Amended Tax Refund: Next Steps
Are you still finding yourself asking, Where's my amended refund? Have you already checked your 1040x status and confirmed that a refund is on the way? It's normal to feel anxious about getting the money you deserve, but it's also important to understand the constraints faced by the IRS. You'll need to give the agency at least 16 weeks before inquiring further about your return. That's because the IRS is very busy during tax time.
Will My Amended Return Trigger an IRS Audit?
The answer is complicated. The IRS won't initiate an audit based on the fact that you amended it, but it can make an audit more likely. If you do end up getting audited, then be prepared to provide proof of your amended estimates.
If you're concerned that an audit could cause problems for you or you have more questions about filling out your taxes, then consider looking around at our tax help resources.
Do You Need More Tax Help?
If you've been waiting patiently to learn more about your amended tax return status, then you're not alone. It's important to understand that the IRS will likely look at your returns much more closely, and your chances of getting audited increase, too. For all these reasons, your return will likely take longer to process.
If you have more questions about your taxes, then we invite you to leave your tax worries behind with expert guidance from a team that has over 30 years of experience working with the IRS.  Contact us today to learn more about how our team of tax experts can help you get through even the most complex tax situations.[/vc_column_text][/vc_column][/vc_row]