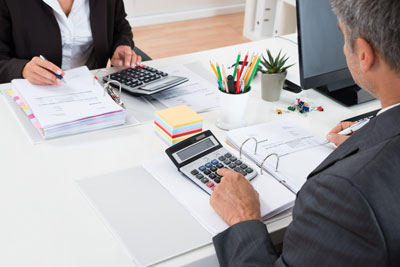 Are you looking for help with Innocent Spouse Relief as a result of tax issues that were created by a current or former spouse? You may be able to avoid tax liability with the IRS if you meet certain criteria. Both spouses are considered liable for owed taxes on a joint return by default. However, the IRS will release you from your liability if your situation meets the requirements for Innocent Spouse Relief. This means that both the owed tax and associated tax penalties can be wiped from your slate.
Innocent Spouse Tax Relief Is Available Even if You Filed Jointly
Many people facing tax issues incorrectly assume that they don't have any relief options to work with because they filed jointly with a spouse. The fact of the matter is that many couples choose to file jointly because this option provides certain benefits. However, the fact that you've filed jointly prior to realizing that your spouse had provided incorrect tax information does not prevent you from seeking relief on your own.
Am I Responsible for Taxes Owed Even if I Didn't Earn the Income Being Questioned?
Some people who have filed jointly with a spouse wonder if they are still responsible for owed taxes and fees if they didn't earn any of the income that was declared. Unfortunately, the IRS doesn't look at who earned the income that was reported. The IRS is only concerned with the fact that a tax return was filed jointly when assigning tax bills and penalties. That means that you will need to take steps to be relieved of repercussions even if your spouse earned all of the income that is being questioned during an IRS inquiry.
Who Can Qualify for Innocent Spouse Tax Options?
The IRS will insist that you prove that it would be unfair to hold both spouses accountable for a joint tax liability in your situation based on your lack of knowledge regarding erroneous or fraudulent information that was included on a tax return. The responsibility to prove that you are not liable will rest on your shoulders. Here's a look at the criteria that may qualify you:
You filed a joint return with an erroneous understatement of tax responsibility relating directly to your spouse
You had no knowledge of the understatement error that was made
You're  applying for relief within two years of the IRS's collection efforts
The IRS must agree that it would be fair for you to be relieved of the tax burden in question
The IRS takes understatement of income very seriously. Unfortunately, you may have signed tax documents that were prepared by your spouse without realizing that the correct amount of income was not reported. What qualifies as an understatement of tax? An understatement can be made regarding reportable taxable income, deductions, and tax credits.
How the Tax Group Center Can Help With IRS Innocent Spouse Relief
Are you dealing with the IRS due to tax errors that were made by your spouse? You should know that you may be able to resolve the issue without being responsible for owed taxes or penalty amounts. The team of licensed tax professionals, lawyers, and CPAs at the Tax Group Center can take a look at the specifics of your situation to help you figure out the next appropriate step for avoiding liability. We can provide you with personalized guidance regarding Innocent Spouse Relief, as well as other tax relief solutions. Reach out today to learn more about Innocent Spouse IRS requirements to see if they apply to your case!