Tax Relief doesn't end with resolving your current
IRS tax debt problems.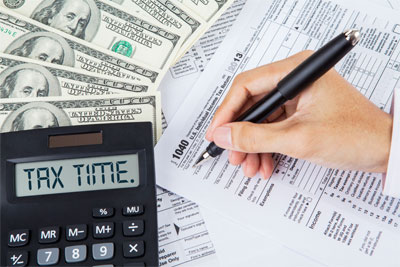 It's critically important to stay current on tax responsibilities and to comply with federal and state tax laws. Tax Group Center understands this and provides a variety of ongoing services and assistance to our clients, ensuring that their current problems don't repeat themselves.
Small Businesses
Tax Group Center provides several bookkeeping and preparation services to help small businesses run a tight ship while complying with income responsibilities. In addition, we also developed the Employee Tax Services Program (ETS) to provide assistance to your employees if they encounter tax problems they can't resolve. By ensuring your employees are able to handle individual tax problems, you're guaranteeing that your team will be happier and more productive.
Helpful Links:
Individual Taxpayers
Paying your taxes tends to be a complicated and time-consuming process. In response, Tax Group Center has attempted to simplify the entire process of navigating IRS tax law. While helping taxpayers is at the core of our business, we have also developed a program to provide our clients with continuous assistance.
We're dedicated to providing outstanding service and ensuring our clients are aware of changes to the tax code that impact their returns. Not to mention – our tax season is all year long.