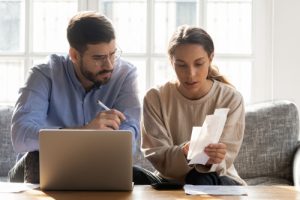 Each year, auto dealerships sell about 17 million new cars, and homeowners sell about 6-7 million homes. Are you currently hoping to join those statistics by making a big-ticket purchase? If so, then you'll need to verify your income, especially if you're hoping to secure a good loan or mortgage rate. 
One of the best ways to prove your income is to fill out and file IRS Form 4506-T to request an official tax return transcript. Once you have this important document, you can prove to potential lenders that you'll be able to afford your payments.
Are you wondering what a 4506-T Form is and how to fill it out? You can learn everything you need to know below.
What Is a 4506-T Form?
According to the IRS, a Form 4506-T is used by taxpayers to request an official IRS tax transcript. You can receive a tax transcript online or have it delivered to your address. 
This official transcript has undergone a few changes over the past few years to protect a taxpayer's privacy. Now, certain personally identifiable information will be partially masked so it can't fall into the hands of cybercriminals and other individuals. 
Here is what will be visible on your official returns:
The last four digits of your SSN or EIN

The last four digits of the account phone number

First four characters of the first name and first four characters of the last name

First four characters of any name on the business name line

First 6 characters of the street address

All money amounts (wages, income, interest, balance due, penalties)
Only individual taxpayers can request their own transcripts.
Why You Might Need to Fill Out a 4506-T Form
What is the 4506 T Form used for, exactly? You likely need it to prove your income. 
To get more specific, the top two reasons taxpayers seek out official tax transcripts are to apply for an auto loan or a mortgage for their homes. Taxpayers might also want to use their transcripts for other reasons, too, though, like seeking out financial aid for college.
You might also want to get these transcripts if you're struggling to resolve tax problems with the IRS. Requesting a transcript of a tax return for past years will help you get clarity on your tax situation. It can also help you explain your tax history to a tax expert if you're seeking help.
How to Fill Out Form 4506-T
Are you looking for Form 4506 T instructions? The good news is that your request for a transcript of your tax return will be fairly straightforward to fill out. In the first section, you'll fill out your name, Social Security number, and address.
When you get to section 6, you'll want to specify "1040" in the box, and you'll want to check the box at the end of line 6a. On Line 9, you'll need to write out the last calendar day of the tax year you're requesting. Check the box above the signature line, and place your phone number in the proper box.
Finally, you'll want to sign and date the form.
Tax Return Transcript
Once you've completed your form, you'll either want to submit it directly online on the IRS platform or drop it in the mail. If you mail your form,remember that it will take at least an additional week or two to process your request and get your tax return transcript back to you.
Do you need additional help filling out your form? Are you requesting more than one year of transcripts? Have you fallen further and further behind with your tax obligations and responsibilities? If you're looking into your tax return transcripts to identify how much you owe the IRS overall, then it might be in your best interests to start researching tax relief solutions that can help you manage your debt.
How Long Does it Take to Receive a Tax Transcript?
On average, it will take the IRS about two to four weeks to process your request and make your transcript available online. If you requested that your tax transcript get mailed to your address, then expect your 4506 T processing time to increase by at least two weeks.
Keep in mind that all of these time estimates could take longer in 2022. Over the past few years, the IRS has struggled under the weight of increased burdens—they've had to take on their normal tax responsibilities on top of sending out stimulus checks and advanced tax credits, too.
If you think the IRS is taking too long to process your return or you need more help than you're getting, then our tax help resources might be able to help.
Do You Need Help With Your IRS Form 4506-T?
An IRS Form 4506-T will help you secure a copy of your official tax transcripts. Once you have this document in hand, you can use it to your advantage to secure a loan, establish a mortgage, or prove your income to other potential lenders. Now, you should have a good idea of where to find this form, how to fill it out, and how long it will take to get your IRS tax return transcript from the IRS.
Do you need additional help with your tax forms? Are you unsure if you've even filed your taxes for the years you need transcripts for? If you've neglected your taxes for some time, then you might want the help of a tax expert. Contact us to get the help you need.