Don't wait any longer - let a Tax Group Center tax professional take care of your IRS and Maryland state tax problems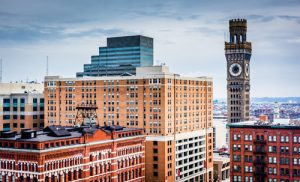 Did you know that residents of Maryland have the 11th-highest tax burden in the nation? Due to the state's high tax rate, residents tend to suffer from tax problems more than residents of other states.
Are you struggling to meet your tax obligations? 
Have you put off filing your taxes for a few years? 
Are you confused about how tax codes apply to your new business?
Regardless of your tax questions, there's a tax expert out there who can help. At Tax Group Center, we have a team of qualified tax professionals, from tax attorneys to CPAs. Our diversified team can offer equally diverse solutions to your tax concerns.
Learn more about the type of tax specialists we have on our team and who you'll want to talk to about your specific tax issue.
Baltimore Tax Attorney
One of the first types of tax experts you might come across is a tax attorney. These lawyers have extensive knowledge about tax laws in Maryland and the local areas they serve. A tax lawyer in Baltimore, for instance, should be well aware of all city-specific tax codes and unique circumstances. A tax lawyer has also gone through law school, so they're equipped to handle any tax issues that wind up in the courtroom.
Are you wondering if you need the services of a Baltimore tax lawyer? The answer might be yes if you need solid legal representation, counsel, or documents. A Baltimore tax attorney should be your first option if you need to go to court. If you're in bad standing with the IRS and they've taken out a bench warrant for your arrest, then you'll want to speak with an attorney ASAP.
You should also lean on a tax lawyer's advice if you're thinking of starting a business, making a business move, or have other legal tax questions. Finally, you'll want a tax attorney in Baltimore if you need to draft legally binding documents. Contracts, for instance, must be reviewed by a lawyer before you agree to them.
Tax Problems in Baltimore
Did you know that every year, unpaid taxes amount to nearly three-fourths the size of the annual federal budget deficit? Unpaid taxes are a huge concern for federal and state governments as they rely on that money to fund various programs and initiatives. That's why they issue significant penalties for citizens they believe are willingly and intentionally avoiding their tax obligations.
Tax problems can manifest in many ways, including:
Failing to file your tax returns

Getting audited by the IRS

Owing a tax debt that you can't pay off

Enduring penalties, interest, and fees

Tax liens and levies

Wage garnishments

Failure to pay payroll taxes
If you're currently struggling with any of these tax problems, you're not alone. There are options available to you, but your situation won't get better if you continue to ignore your tax obligations.
Tax Relief Services in Baltimore
When you're facing a tax problem like the ones outlined above, you need the help of tax relief services. A quality tax relief service will help you identify the tax relief solutions available to you. 
These businesses often focus on tax debt relief options like:
Reducing the interest, fees, and penalties levied by tax agencies

Seeking out non-collectible status

Entering into a reasonable payment agreement

Reducing your overall tax burden

Seeking forgiveness if you're an innocent spouse or in a financially distressing situation

Getting an appeal for an audit
What's more, a tax relief service can help you negotiate tax debt, whether it's held with the IRS or your state's revenue department. If you're a Baltimore resident, then our team can help you secure a Maryland tax payment plan. Once this is accomplished, the state government will stop collection methods against you if you remain in good standing and keep making payments.
Tax Preparation Services in Baltimore
Of course, you might not know how much you owe in taxes if you've failed to file your taxes for several years. When you're in this situation, tax agencies will not only estimate how much you do owe (which will likely be higher than what you really owe), but they'll also make that estimate balloon up with penalties, fees, and interest.
Your first step in changing your situation is filing all your past tax returns. A tax preparation service can help you find the right tax forms, fill them out correctly, and get in better standing with the IRS.
What's more, a tax preparation service can help you ensure you don't make mistakes that could cost you money or further complicate your situation.
CPA Services in Baltimore
Finally, a CPA tax expert is a well-qualified accountant who has undergone rigorous certification. These tax professionals are licensed to help individuals and businesses with tax issues, accounting questions, and their overall financial picture. A CPA might be the right tax professional for you if you need professional and solid financial advice that you can rely on. CPAs can also help you with tax preparation, opening a new business, and meeting your overall financial goals.
Do You Have More Tax Questions?
Even once you determine what type of tax specialist you need to work with, you'll still need to sift through several tax expert services to find the right fit. The best tax expert will offer the services you need, have time to take on your case, maintain a positive online reputation, and be willing to work with you.
If you're currently seeking tax help, you've landed on the right page. Our team of dedicated tax professionals has helped countless clients with tax issues just like you. Get in touch with us by filling out our online contact form or call us directly at (800) 264-1869 to talk about your situation in more detail.