Don't wait any longer - let a Tax Group Center tax professional take care of your IRS and Wisconsin state tax problems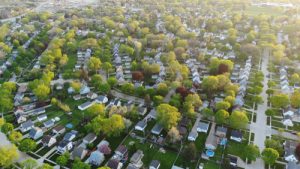 Did you know that Wisconsin has the third-highest tax rate in the Midwest? With such a high tax rate, it's not surprising to learn that so many residents of Wisconsin struggle to meet their tax obligations. 
Are you one of them?
If you've recently fallen behind on filing your taxes or struggled to pay a tax debt, you're likely wondering where you can turn for help. Here at Tax Group Center, we have a team of tax professionals ready to navigate whatever challenges you face. Whether you need a Wisconsin tax attorney or the specialized services of a CPA, our team can help.
Read on to learn more about the different types of tax professionals on our team and how they can help you.
Wisconsin Tax Attorney
s: How Can They Help?
A Wisconsin tax lawyer has gone through the rigors of law school. Through their schooling and experience, these experts have gained a thorough understanding of tax laws in both the entire nation and the state of Wisconsin. If you have a specific question about a tax code, then a tax lawyer in Wisconsin will be able to answer it in detail. 
Here is an overview of some of the services you can expect from a tax lawyer:
Legal representation in disputes

Drafting contracts or other documents

Help with preparing and filing taxes

Optimizing your tax refund

Ensuring individual and business tax compliance

Helping with estate taxes
In general, a tax attorney in Wisconsin is beneficial for individuals who want help with their taxes but also have legal concerns, too. 
Lawyers are usually the most expensive type of tax professional to hire. With that in mind, if you have a business to protect, then it makes sense to invest in an expert. A good tax lawyer can ensure that your business remains compliant and in good standing with the IRS as it grows over the years.
Common Tax Problems in Wisconsin
Did you know that only about 12% of schools teach students about taxes? Among that small percentage, even fewer teach children how to file taxes, maximize their returns, or cope when they come across common tax problems. It's little surprise so many Americans end up struggling! 
Here are some of the most common types of tax issues faced by Americans:
A lack of education about how and when to file taxes

Not understanding tax codes or tax language on forms

Not filling out tax forms accurately

Failing to file taxes

Making a mistake on a tax return

Not being able to afford your tax debt

Getting hit by IRS penalties

Facing an IRS audit
The worst thing you can do in these situations is to ignore the problem. It will not go away, and if you don't act, things could get a lot worse. If you are facing one or more of these problems, it's a good idea to consult with a tax professional who can help.
Tax Relief Services in Wisconsin
If you owe money to the IRS, it makes sense to worry about the agency's potential collection actions. To prevent this type of situation, consider the following tax relief solutions:
Do you need more information about whether you'd qualify for relief from the IRS? It's in your best interests to get in touch with a tax relief service. Here at Tax Group Center, our team has ample experience helping clients like you find a solution that works.
Tax Preparation Services in Wisconsin
Tax preparation services are designed to help the average taxpayer fill out all their forms in the best possible way. The point of these services is to help taxpayers feel more confident in their returns and remain compliant with the IRS. What's more, tax preparation services can help taxpayers maximize their returns and minimize the amount they owe to the IRS.
CPA Services in Wisconsin
Certified public accountants are tax professionals who have a strong leaning towards accounting and bookkeeping. While most of these skilled individuals start off as accountants, they go through significant training, schooling, and certification to eventually become a CPA. 
As a result, they can help individuals or corporations with a whole host of tax issues. From keeping track of your finances all year long to ensuring all tax codes are followed, a CPA is a great investment. They can provide consulting services or offer long-term tax help depending on your needs.
CPA services aren't as expensive as a lawyer, but they are still usually one of the most expensive tax professionals out there. Their expertise and services are often worth it.
Getting the Tax Help You Deserve in Wisconsin
The Midwestern states are known for having the least amount of credit card debt in the nation. Since debt isn't something that most Midwesterners want any part of, getting a massive tax debt bill from the IRS can be very discouraging. The good news is that there are plenty of tax relief solutions and tax experts who can help you get through the situation with relative ease.
Do you need the help of a tax expert in Wisconsin? Are you currently facing serious tax problems? Let our team of highly skilled tax professionals help you achieve your financial goals this year and get back in good standing with the IRS. Get in touch with our team now to learn more about the services we provide.