Don't wait any longer - let a Tax Group Center tax professional take care of your IRS and Arizona state tax problems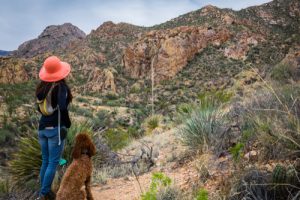 As any Tucson resident knows, Arizona has some of the most competitive and business-friendly tax rates in the country. Here in Tucson, the state and local tax burdens are below the national average and stack up at around 8.8% of a taxpayer's income.
While this rate is favorable for businesses and individual taxpayers, it can still result in a host of tax issues. From not understanding how to file your taxes to facing a bill you know you can't afford, you're bound to run into at least one tax-related problem during your life.
The good news is that there is a tax relief solution for every type of tax problem you might encounter.
So, how can you determine what type of tax solution can help you with your tax concerns? When you hire a tax expert, you can learn more about your legal rights and options moving forward. You'll also empower yourself with the knowledge you need to make better tax decisions in the future. 
You can learn more about common tax problems Tucson residents face and how they solve them below.
Common Tax Problems in Tucson
One of the most common tax problems experienced by residents in Tucson is not fully understanding the tax law—as a result, they often don't know how to file taxes or what their obligations are. If you find yourself in that category, it's important for you to consider consulting with a tax expert to help you file your taxes and ensure you're in good standing with the IRS.
Tax problems cost time and money—and they can leave you in a messy legal situation, too. If you stop communicating with the IRS, the agency might initiate collection efforts against you. Finding yourself in this situation is intimidating, but a Tucson tax lawyer can help you level the playing field.
Even if you do know how to file your taxes and you're not facing a legal fiasco, you might be struggling with a tax problem that falls somewhere in between. 
Common tax issues include:
Not understanding what credits and deductions apply to your situation.
Struggling to identify what tax bracket or filing status you should use.
Needing an official tax document like a transcript.
Facing an IRS audit.
Getting hit with a collection effort like a tax lien or levy.
Facing wage garnishment.
For each and every tax problem, an equal tax relief solution exists. Get more details on how to face these challenges below.
Tax Relief Services in Tucson
If you're struggling with filing your taxes, a tax preparation service can help. If you have a tax bill that you know you can't pay, a tax professional can help you come up with an Arizona tax payment plan that works for both you and the IRS.
If you're facing an audit, collection effort, or other legal challenge, a lawyer might be your best option. Solutions like penalty abatement, offer in compromise, and more are available.
Tax Preparation Services in Tucson
The very best way to avoid facing a tax problem with the IRS is to prepare yourself in advance! By hiring a tax preparation service, you can rest assured knowing that your tax needs are being considered every step of the way. Your tax preparer will show you how to keep track of all your income, expenses, and business transactions, and bookkeeping throughout the year will help make filing your taxes a lot simpler.
From there, a tax preparation service will help identify how to file your taxes in such a way that it benefits you the most. They'll make sure to identify credits, deductions, business expenses, and other ways that you can ensure you maximize your return or minimize your overall tax burden.
As you'd expect, they will also take care of the brunt of the work when it comes to filing your taxes. If any problems do arise, your tax preparation service should help you with any audits or IRS inquiries.
CPA Services in Tucson
While a tax lawyer in Tucson can help you navigate legal situations, a CPA helps with accounting services, tax preparation, drafting financial statements, and creating a financial plan for your overall company. If you have a budding or thriving business, it makes sense to hire a CPA to create a hedge of protection between you and the IRS.
Could You Benefit From a Tax Expert's Services?
Could you benefit from a tax expert's services? Who gains the most by securing a tax professional for help? The truth is that it's in every taxpayer's best interest to hire a professional to help file their taxes. The main reason why is that most citizens aren't very knowledgeable about the ins and outs of tax laws, which can work in their favor.
A tax expert bridges the gap and helps you find the best benefits from filing your taxes.
Of course, a Tucson tax attorney is an advantage to any taxpayer facing a legal challenge or who needs more details about specific tax laws.
Do You Have More Tax Questions?
Unless you don't meet the minimum income threshold defined by the IRS, you're obligated to file a tax return every year. Depending on the amount of money you earned, you might also be required to do your due diligence as a US citizen and pay taxes to the IRS, too.
This process seems so straightforward on paper, but reality is rarely so seamless. If you're currently facing a tax problem in Tucson, then it makes sense to get in touch with a tax expert who can help. Considering the seriousness of the situation, you may even opt to hire a tax attorney in Tucson who can represent you in court and help defend you against collection efforts or other actions committed by the IRS.
The good news is that you won't have to go far to find an expert who can help you traverse your tricky tax situation. Consider going through our online questionnaire and leaving your contact details on our online form to get in touch with our tax experts today.