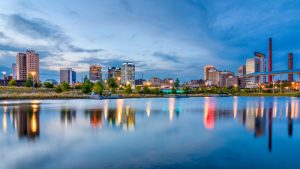 For help with specific types of tax issues and help with preparing taxes and documentation, turn to a reliable Charlotte tax attorney and CPA when you work with Tax Group Center. We offer dual-certified services that you won't find with a CPA or tax attorney separately, as we combine the powers of both into a single solution. We'll connect you with experienced and reliable professionals who can handle the financial and legal elements of your next strategy.
Why You Should Hire a Charlotte Tax Attorney and CPA
Whether you need the help of a tax attorney or CPA in Charlotte to meet your needs, we offer the services of both to provide extensive representation. We offer services such as:
International Tax Representation in Charlotte
For help with international tax representation while working from Charlotte, connect with our experts who can help maintain compliance in each jurisdiction. We'll help with everything from foreign bank and financial accounts and trust ownership to foreign gifts and inheritances.
IRS Audit Representation
Charlotte tax attorneys and CPAs can also help you with audit representation when dealing with the IRS. We'll help you determine what the IRS is seeking from you and help you remain compliant with all requests. In the process, we'll also help you avoid potential overexposure that could otherwise make you liable and lead to certain penalties.
Other Representation
In addition to these services, we provide other types of representation for our clients in Charlotte. Simply discuss your needs with us and we'll help determine if you'll benefit from the help of a tax attorney or a CPA for your strategy.
The Benefits of Hiring a Charlotte Tax Attorney and CPA in One
Depending on the specific matter you need to handle, you might need the help of either a Charlotte tax lawyer or a CPA. Both of these professionals offer representation for a variety of situations, but it can be a hassle to alternate between the two when you might benefit from working with both at once.
Tax Group Center offers the dependability of a Charlotte CPA and tax attorney as an all-inclusive representative. We'll work closely with you to determine your specific needs and provide you with the necessary representation as either a CAP or tax attorney, depending on whether you need a legal or financial focus.
FAQs
For more information about Charlotte tax attorneys and CPAs, here are a few key questions and answers to give you a better idea of what we can do for you.
What is the difference between a tax attorney and a CPA in Charlotte?
There are some key differences between tax attorneys and certified public accountants (CPAs) that will dictate which one to have represent you. Generally, while a CPA can represent you during IRS audits and other circumstances and look at them from a financial angle, tax attorneys can handle the legal aspect and provide you with attorney-client privilege.
CPAs handle issues such as divorce, personal business, asset management, and retirement. On the other hand, a tax attorney can help with business tax law, tax disputes, estate planning, and other legally oriented issues.
When should you hire a tax lawyer in Charlotte?
A Charlotte tax attorney may benefit you in many ways, depending on the issues you need representation to help handle. These issues could pertain to:
Taxable estates
Filing estate tax returns
The IRS's unresponsiveness to attempts to correct mistakes
The itemization of deductions
Building an estate planning strategy
How can I find the right Charlotte tax attorney and CPA?
Whether you need the help of a tax attorney or a CPA in Charlotte, there are many potential representatives out there, making it necessary to find the right one for you. Look for a professional with plenty of experience to provide you with the most reliable representation available. You should also turn to a representative that can offer you a combination of CPA and tax attorney representation to maximize flexibility. Also, turn to a representative with experience handling issues that are specific to you.