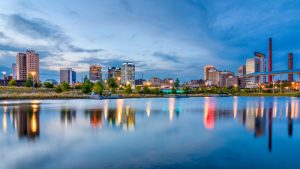 Do you require assistance with tax preparation or handling certain tax issues? With the help of a dual-certified Orlando tax attorney and CPA, you can ensure no aspect goes overlooked. A tax attorney who doubles as a certified public accountant (CPA), you can benefit from working with someone who understands the legal and financial components of taxation.
How You Benefit from Working With an Orlando Tax Attorney and CPA
If you're wondering what having an Orlando CPA and tax attorney together can do for you, the following are some of the specific advantages you'll find with this two-in-one professional:
Representation During IRS Audits
One of the benefits of turning to a tax attorney and CPA in one is the ability to receive representation during an IRS audit. This professional will be able to determine exactly what the IRS is looking for in an audit and can help you maintain compliance with all requests. In the process, you can avoid potential overexposure that might otherwise make you liable and subsequently lead to penalties.
International Tax Representation in Orlando
If you're based in Orlando but need help with international tax matters, a tax attorney and CPA can help you maintain compliance in each jurisdiction, regardless of location. We can assist with everything from trust ownership and foreign gifts to reporting all foreign accounts and offshore disclosures.
Additional Representation
For other matters relating to taxation, we can represent you in Orlando. You'll benefit from consistent efficiency and compliance with our help whenever you need us, whether you require our services in Orlando or other cities throughout Florida.
Why You Should Hire an Orlando Tax Attorney and CPA in One
Sometimes you might need an Orlando CPA, while other times a tax attorney is the professional you want to hire. While both come with their respective benefits depending on the circumstances, but it can be challenging to locate and work with a CPA and tax attorney separately.
If you're in need of both an Orlando CPA and tax attorney, turn to the experts at Tax Group Center. We'll help you resolve any tax issue you face by connecting you with dual-certified tax attorneys and CPAs in Orlando. As a result, you can trust the same expert as your go-to for all legal and financial aspects of taxation.
FAQs
Want to learn more about Orlando CPA and tax attorney representation? Here are some common questions and answers to give you additional information.
What Is the Difference Between an Orlando tax attorney and a CPA?
The key difference between a tax attorney and a CPA, or certified public accountant, is that while CPAs can help with representation during audits and in other circumstances, tax attorneys offer attorney-client privilege and can provide legal advice around tax law.
CPAs normally assist with tax issues regarding personal business, divorce, retirement, asset management, out-of-state tax returns, and financial estate planning. Meanwhile, tax attorneys in Orlando may help with tax disputes, trusts, business tax law, and estate planning.
When is it best to hire a tax attorney in Orlando?
There are many circumstances when you can benefit from hiring a tax attorney in Orlando, including:
The IRS isn't responding when you attempt to correct an error
You must make complex estate planning strategies
You want to itemize deductions without accepting standard deductions
You own a taxable estate
You want to file an estate tax return
What do I look for in a Orlando tax attorney and CPA?
If you require the help of a tax attorney or CPA in Orlando, you can get the services you need by locating the right business. Specifically, you should seek representation with ample experience handling cases that are similar to yours. Turn to tax attorneys and CPAs with years of experience backing them along with the ability to help you develop a solid plan for the future.