Don't wait any longer - let a Tax Group Center tax professional take care of your IRS and Tennessee State tax problems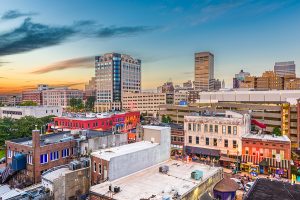 If a tax issue has reared its head, take action before tax problems lead to penalties, fees, and legal headaches. Many people avoid resolving tax issues because they don't realize that tax relief solutions are available. But in addition to creating headaches with the IRS, unresolved tax issues can expose you to the consequences of not filing or paying state taxes. In many cases, the first step to a resolution is reaching out to a tax attorney in Memphis for advice.
IRS Audit Representation
While receiving an audit notice from the IRS can be a daunting experience, the worst thing a taxpayer can do is ignore the problem. The IRS will move forward with an audit regardless of your response. In most cases, an IRS audit is a simple "desk audit" that is completed quickly. If the IRS finds that major errors have occurred with your tax return, a lengthier audit may commence.  This is why it's essential to have a Memphis tax attorney working on your behalf to ensure that your rights as a taxpayer are protected. If the IRS determines that you owe money, it may be necessary to set up a relief option like an Installment Agreement (IA) if you're unable to pay what you owe in full.
Tennessee Franchise Tax Board (FTB) Audit Representation
Tennessee is one of the 14 states to charge a franchise tax. Tennessee's franchise tax is considered an asset-based tax based on either the company's net worth or total value of real property. The state also charges an excise tax based on the net income of a business for the tax year.  The complexities of these taxes can make professional tax preparation important for Tennessee businesses. Audits for these tax burdens can be especially complicated due to the documentation required during the audit process. It's crucial for a Tennessee business that's being audited to seek the help of a Memphis tax lawyer.
Tennessee Department of Labor and Workforce Development Audit Representation
One big area where Tennessee businesses can get into trouble is employee categorization. Incorrectly labeling a worker as a contractor when they should be labeled as an employee can lead to an audit. This commonly happens when former workers apply for unemployment benefits as employees. Auditors will also commonly target businesses in a particular industry if one company has been caught conducting fraudulent unemployment or payroll activities.  Complicating matters is the fact that Tennessee's Department of Labor and Workforce Development uses rather ambiguous language to define workers. The good news is that the language within the department's "rule book" can often be used to an employer's advantage to make a case for categorizing an employee in a specific way. This is precisely why it's important to contact a tax attorney in Memphis as soon as an audit notice is received.
Tennessee Department of Revenue Audit Representation
Tennessee's Department of Revenue (DOR) provides a variety of resources for taxpayers facing audits. In many cases, you may be able to avoid a full-scale audit if you're proactive about collaborating with the DOR with help from a tax lawyer in Memphis.  Tennessee provides the option to use a voluntary disclosure agreement, which allows a taxpayer to resolve tax liabilities if they're willing to register to pay taxes for future periods. The state will often agree to limit its "look back" period regarding the number of years the DOR will go back when assessing your tax liability. In many cases, it's possible to get penalties reduced or abated once you're collaborating with the Tennessee DOR.
International Tax Attorneys in Memphis, Tennessee
If you've never set up a plan for international tax liabilities with help from a tax lawyer in Memphis before, you may be missing out on essential planning and protection for your assets. A Memphis tax lawyer that specializes in international taxes can help you look at your international business activities with an eye toward reducing liabilities across the board. It's also important to make sure that you're complying with all federal and international tax obligations to protect both business and personal assets.
Memphis Criminal Tax Defense Attorneys Handling Tax Evasion Charges
If unfiled returns have resulted in criminal charges, it's time to work on a strategy with help from a tax lawyer in Memphis. Charges must be based on the fact that you've deliberately avoided paying your true and full tax obligation, but it may be possible to avoid fines and jail time if you can effectively dispute claims that you participated in fraudulent activity by not paying taxes, underpaying taxes, or falsifying information.
Audit and Appeals Representation in Memphis
Both state and federal tax audits can be lengthy and complicated. The good news is that getting into a position to provide federal or state auditors with the information they're looking for can often put you on the fast track to tax resolution. In many cases, having a Memphis tax attorney respond on your behalf can help to get the ball rolling on a speedy resolution. If you're interested in appealing an auditor's decision even though you already went through an audit without legal representation, working with a tax lawyer in Memphis on your appeal can potentially change the outcome.
Payroll, Employment, and Business Tax Lawyers in Memphis
Protect the personal or business finances you've worked so hard to build by bringing in a Memphis tax attorney to help you protect your rights, reputation, and assets. At Tax Group Center, our team of experienced tax lawyers and CPAs can help with everything from routine tax preparation to audit representation. Our team consists of dual-certified CPAs and lawyers capable of helping you cover the legal and financial aspects of protecting your business. Contact us today for a consultation.