Fresno Tax Attorney and CPA
If you're a Fresno resident facing tax problems related to the IRS or California state taxes, you don't have to go far for assistance. A Fresno tax attorney can help you develop a plan for settling debt, getting through an audit, or appealing a decision. An attorney like this isn't just beneficial when tax problems arise, though – a Fresno tax lawyer can also assist with tax preparation and getting caught up with unfiled tax returns.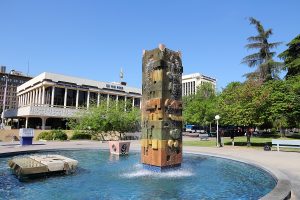 IRS Audit Representation
If you've received an audit notice, calling a tax attorney in Fresno is the first order of business. While it's critical to comply with the IRS, you also need to know your rights. When you bring in a Fresno tax lawyer, you can explore your options for avoiding potential penalties. If you disagree with an audit's findings, your tax lawyer can help you launch an appeal.
California Franchise Tax Board (FTB) Audit Representation
The FTB may run an audit to verify the accuracy of your income and deductions. Typically, an FTB audit is triggered by the IRS. If you receive a notification regarding an FTB audit, you should contact a tax lawyer in Fresno right away to cover your options. If an audit has already been conducted, a Fresno tax attorney may be able to help you respond to the auditor's findings.
California Employment Development Department (EDD) Audit Representation
When the EDD conducts a payroll tax audit on your business, your auditor primarily wants to ensure that you're in compliance with tax guidelines, that your workers are properly classified, and your employee payments are made correctly. This type of audit is most often triggered when an employee files for unemployment wages using a different classification than what's on your tax records.
Department of Tax and Fee Administration (CDTFA) Audit Representation
When a CDTFA audit is triggered, CDTFA auditors will dig into your tax records to determine if you've properly reported your payment of taxes and fees. The CDTFA can begin audits without prior notice, which means that it's especially important to utilize a tax lawyer in Fresno to put you in the strongest position possible.
International Tax Attorneys in Fresno, California
If you earn income abroad or own foreign assets, your tax planning requires more than just a CPA. A tax attorney in Fresno can help you stay in compliance with all federal and international reporting requirements for international gains. In addition, working with a dual-certified attorney and CPA can help you find the best way to handle your international tax situation in full compliance with all laws.
Fresno Criminal Tax Defense Attorneys Handling Tax Evasion Charges
Being accused of not paying taxes is one of the most serious tax problems you can face. When you bring in a tax lawyer in Fresno specializing in audits and criminal charges, you can begin strategizing ways to reach a compromise with the IRS. A Fresno tax attorney may be able to help you avoid the consequences of not filing or paying state taxes by using the tax relief and forgiveness options that are available from the California Department of Tax and Fee Administration, as well as other entities.
IRS, FTB, EDD, and CDTFA (BOE) Audit and Appeals Representation in Fresno
An auditor's conclusion is not necessarily the end of the story. In most cases, you have appeals options at your fingertips if you can prove that an audit was either triggered due to an error or completed incorrectly. However, audit appeals often have very tight deadlines that require you to act quickly to avoid being on the hook for extra tax payments and penalties.
Tax Group Center: Payroll, Employment, and Business Tax Lawyers in Fresno
At Tax Group Center, we help our clients in Fresno handle all aspects of state and federal tax obligations in California. If you're looking for tax relief solutions like an Installment Agreement (IA), we may be able to get you on your way to debt relief. Many of our clients who owe late taxes don't realize that getting on an IRS or state tax forgiveness plan is as easy as taking care of unfiled returns before submitting an application for relief.
We have a team of experienced Fresno tax lawyers and CPAs waiting to help you protect your rights when a tax issue poses a threat to your personal or business reputation. When you choose Tax Group Center, you can enjoy the benefit of working with a dual-certified Fresno tax attorney and CPA with the ability to fortify your plan for managing taxes from every angle. Reach out today to book your consultation with the Tax Group Center!