Don't wait any longer - let a Tax Group Center tax professional take care of your IRS and Michigan State tax problems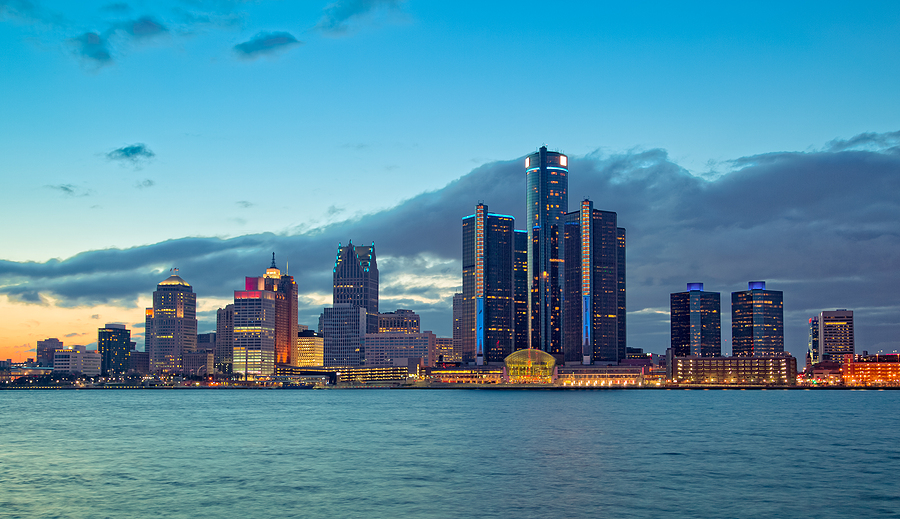 If you're burning the midnight oil trying to figure out your tax problems in the Motor City, it's time to speak with a Detroit tax attorney. The consequences of not paying or filing state taxes in Michigan include hefty fines and liens. Additionally, the consequences of improper or neglected tax preparation could be compounded if you fail to pay the IRS what you owe.
IRS Audit Representation
While IRS audits can happen to anyone, they are commonly triggered by some discrepancy with your return. The IRS uses an extensive network of information to compare your returns to the tax information it has on file from other sources. If you receive an audit letter, have a Detroit tax lawyer look it over immediately to formulate a strategy for complying with the IRS.
Michigan Business Tax Audit Representation
In 2007, Michigan introduced the Michigan Business Tax (MBT), which taxes businesses at a rate of 4.95 percent. The state aggressively ensures compliance with this tax. The complexity of this law makes hiring a tax lawyer in Detroit essential for most businesses that generate revenue in the state. If it's determined that you owe money during an audit, the state can freeze your business assets. The state can also prevent you from operating your business by placing padlocks on your doors if you fail to pay what you owe.
Michigan Employment Insurance Audit Representation
The purpose of an employment insurance audit is to verify wages, employee categorization, and tax reporting. One of the most common ways that businesses run into trouble with this category is by mislabeling labor as contractors when they are actually employees. In addition, failing to withhold and pay correct amounts for taxes can also land a business in hot water with auditors. While you may be under the impression that you've handled employee classification properly, it's important to bring in a Detroit tax lawyer because your payroll records and accounts will be subject to an auditor's inspection.
Michigan Department of Treasury Audit Representation
In Michigan, the Department of Treasury handles all audits for the state. If you receive a tax audit letter, the first thing to do is to contact a tax lawyer in Michigan. If an auditor finds that you owe funds, you have many options for either contesting or paying. If you miscalculated your tax liability, you may be able to enter into an Installment Agreement (IA) that allows you to pay your tax bill back in increments. There are also many other tax relief solutions that can either reduce or freeze your tax bill if you qualify.
International Tax Attorneys in Detroit, Michigan
If you touch international assets or accounts in any way, it's vital to have a tax attorney in Detroit look over your books. A Michigan tax lawyer can help to verify that you're covering all of your state, federal, and international tax obligations. Additionally, a tax lawyer in Michigan can help ensure that you're structuring your assets to reduce your liability by as much as possible.
Detroit Criminal Tax Defense Attorneys Handling Tax Evasion Charges
Don't let unfiled returns turn into a complicated legal mess! With help from a tax attorney in Detroit, you may be able to protect yourself against criminal tax evasion charges at the state and federal levels. While jail time is rare, it is a real possibility if you ignore letters from auditors.
Audit and Appeals Representation in Detroit
If you've received an audit verdict that you disagree with, it's not over until you've submitted an appeal with help from a tax lawyer in Detroit. Just remember that you have a very small window for being able to do this. Don't assume that you can contest findings just because you have proof that the auditor was incorrect; you must submit your appeal by the deadline supplied on your verdict letter to avoid losing your opportunity to appeal.
Payroll, Employment, and Business Tax Lawyers in Detroit
At Tax Group Center, our experienced dual-certified Detroit tax lawyers and CPAs are here to help you through the financial and legal aspects of dealing with audits and tax problems. If you own a business or hold substantial assets in Michigan, it's essential to make sure you're protecting your rights as a taxpayer by working with a Detroit tax lawyer. Call us today if you need help with a Detroit tax problem that's impacting your business or personal finances. For 30 years, we've worked with the IRS and local tax agencies to help our clients settle debts, and we're ready to do the same for you.