Don't wait any longer - let a Tax Group Center tax professional take care of your IRS and New Mexico state tax problems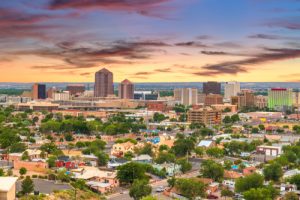 Did you know the United States tax code is over 10 million words long? It's little wonder why most Americans don't have a solid understanding of tax codes and tax laws! Are you one of them?
If so, there's a great chance you don't have the time or patience to read through all those tax laws. Instead, when you come across tax problems or tax questions, enlist the help of a tax expert. 
Below, you can learn more about the services a tax attorney in Albuquerque provides and whether those services can benefit you.
Can an
Albuquerque Tax Attorney
Help?
An Albuquerque tax lawyer has a solid understanding of the country's tax codes. If you hire an Albuquerque tax attorney, then they'll also have a thorough understanding of Albuquerque-specific tax regulations. Whether you're an individual, a business, or an international resident, a tax attorney can help you make an informed decision on how to file your taxes, which deductions and credits can get levied, and how to maximize your return. What's more, a tax lawyer is indispensable if you wind up in court over a tax issue—they'll represent you during your case. 
A tax lawyer is also qualified to draft contracts or other legal documents to support your individual or business tax goals. What's more, they'll help you remain tax compliant so you don't wind up suffering from tax problems down the line.
You'll benefit from the services of a tax attorney if you're starting a business, looking for estate planning services, experiencing tax disputes, or needing some help with your taxes.
Tax Problems in Albuquerque
Tax problems are much more common than you might think. From not understanding the vast tax code to making an error on a return, taxpayers are often unprepared to handle the various challenges filing taxes can bring. 
Here are some of the most common tax problems faced by Americans:
Failing to file your taxes

Not understanding how to file taxes

Facing IRS penalties and interests

Tax levies

Not understanding the credits and deductions available to you

Audits

Tax liens

Wage garnishments
The bad news is that your financial status might impact the likelihood of experiencing a tax problem. For example, a 2022 study revealed that America's lowest-income wage earners get audited five times more than the average American taxpayer. What's more, lower-wage earners are also likely to struggle to file taxes or pay them when they owe a big lump sum.
But tax problems can happen to anyone. The highest wage earners will likely struggle to report various income streams, assets, stock holdings, retirement accounts, various properties, and so much more. That's why Americans from all walks of life often need tax assistance at one point or another.
Tax Relief Services in Albuquerque
Are you currently experiencing some of the tax issues outlined above? Don't ignore them! The longer you fail to address your tax debt, the worse your situation can get. That's because your tax debt will grow bigger and bigger due to interest, increasing penalties, and late fees.
When you're dealing with these types of tax problems, you could benefit from tax relief solutions. A tax relief service will help you identify the types of tax debt relief options available to you. 
Those solutions might include:
Removing IRS penalties

Agreeing on a monthly payment plan with the IRS

Reducing your overall tax burden

Filing for non-collectible status

Appealing an audit

Seeking forgiveness and relief based on being an innocent spouse
There may be other tax relief solutions available to you, depending on your financial situation. Be sure to reach out to a tax relief service like ours to discuss your options in more detail.
Tax Preparation Services in Albuquerque
Tax preparation services help taxpayers file their yearly or quarterly taxes with the IRS. 
These services include:
Helping taxpayers identify the proper IRS forms

Assisting taxpayers in understanding the various filing statuses (single, married, etc.)

Identifying credits that can help the taxpayer

Making deductions where they're valid

Maximizing your tax return

Minimizing your tax burden

Audit assistance
If you're an individual or business that struggles to file your taxes on time each year, then you can benefit from hiring a tax preparation service.
CPA Services in Albuquerque
CPA stands for Certified Public Accountant. These professionals are licensed by the state to perform various accounting and tax duties after passing rigorous standards. They undergo significant educational training, have first-hand experience, and pass a CPA exam. 
Once certified, CPAs can help with accounting needs, tax audits, tax preparation and consulting, consulting for potential litigation, and financial planning. CPAs can help individuals, businesses, government entities, nonprofit organizations, and those in the education industry, too.
A CPA consultation is a great place to start if you need advice before moving forward. For instance, if you're thinking of starting a business, then you'd benefit from hiring a CPA to obtain solid counsel. If you're planning on making a big business shift, then that's also a good time.
Are You Ready to Get Some Tax Help in Albuquerque?
Are you currently experiencing a host of tax problems? Do you currently owe a tax debt, or do you need help filing your taxes to find out what type of tax burden you carry? Do you feel like you could benefit from the services of a tax lawyer in Albuquerque?
Here at Tax Group Center, our tax experts are available for your tax questions 24/7. Our team comprises certified tax consultants, CPAs, enrolled agents, and tax attorneys. You can trust us to provide you with solid tax advice and exceedingly good tax services. Reach out to our office today to learn more about how we can help you meet your tax obligations, settle your tax debts, and keep you in good standing with the IRS.