Consistent with the goal of providing clients with the very best professional tax resolution services and the most up-to-date knowledge of tax law, Tax Group Center is proud to be members of several of the tax industries' leading associations and accreditation organizations. At Tax Group Center, we continually strive to ensure our tax consultants and tax professionals maintain the most comprehensive knowledge base of the changes to tax laws and how they can impact our clients. We believe out commitment to training, continuing education and ongoing professional development enables the Tax Team at Tax Group Center to provide better service than our competition.
Below are some of the organizations of which the Tax Group Center are members:

TrustLink, originally founded by the BBB in 2008, provides a forum for consumer complaints and compliments regarding the service companies they've employed. TrustLink uses redundant fact-checking systems, so consumers can depend on the quality of posted reviews. Businesses cannot pay for a rating on TrustLink or post their own reviews. Consumer reviews are posted without editing so you can see exactly what other consumers think about reviewed companies. Using these practices, TrustLink has quickly become one of the most trusted sites on the web.
We encourage you to check out Tax Group Center's reviews on Trustlink.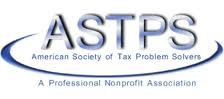 The American Society of Tax Problem Solvers (ASTPS) is a national non-profit membership association, created to address the needs of Attorneys, CPAs, and Enrolled Agents who regularly deal with clients suffering from IRS problems. ASTPS provides continuing education regarding changes in IRS laws, and new strategies in dealing with the IRS. ASTPS members are continuously kept up to date with the newest and best ways to represent their clients. Each member must complete qualifying continuing education related directly to the area of Tax Resolution.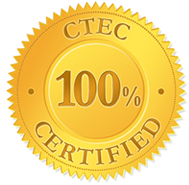 California Tax Education Council (CTEC) is an educational organization that was created to maintain professional tax education standards, approve tax firms that abide by these standards, and facilitate tax preparer compliance so that American taxpayers receive the best service possible. CTEC certification is made up of the following courses, the completion of which is required:
New tax law highlights
Interest and Dividends
Deductions Overview
Child Care Credit
Claiming dependents
Pensions and Annuities
In an effort to maintain the highest standard of excellence, Tax Group Center mandates that all tax consultants complete the CTEC certification prior to offering tax consultations to our clients. Once our tax consultants obtain the CTEC certification, they must continually complete 20 hours of ongoing tax education on an annual basis and submit the record each year directly to CTEC.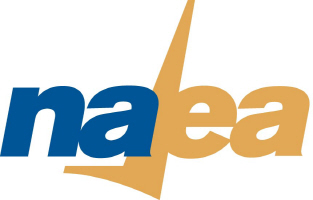 NAEA is dedicated to helping its members maintain the highest level of knowledge, skills and professionalism in all areas of taxation, so that members may most effectively represent the needs of their clients. NAEA members are required to complete a minimum of 30 hours of continuing education each year in the interpretation, application and administration of federal tax laws in order to maintain membership in the organization. This requirement surpasses the IRS required minimum and ensures that taxpayers choosing to use an Enrolled Agent always receive up-to-date guidance reflecting the most recent tax code updates. As such, NAEA provides valuable services to tax professionals and taxpayers alike.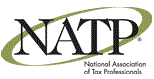 NATP is a nonprofit professional association, whose mission is to serve the tax industry by providing its members with support, education, products, and services they need to be successful in the tax profession. Our members are a diverse group of tax professionals that include Individual Tax Preparers, Enrolled Agents, Registered Tax Return Preparers, Certified Public Accountants, Accountants, Attorneys, and Financial Planners. Members of NATP assist over 12 million people with tax preparation and planning.